Our office is staffed by professional, experienced brokers with reputations for quality service. Licensed in both Maine and New Hampshire with memberships in both state Multiple Listing Systems, our buyers can border hop when shopping for property – and eliminate the need to broker hop.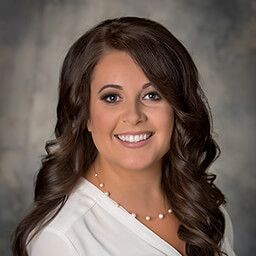 Abby grew up in Kennebunk and currently resides in Shapleigh with her husband and son, Lane. In her free time she enjoys camping, cooking, hiking and experiencing all Maine has to offer!
Before obtaining her real estate license, Abby worked in customer service at a collision repair shop. She is experienced in managing a wide range of duties including customer relations, attention to detail, problem solving and has strong communication skills.
Abby's customer service background and a genuine love for helping people is what drove her to pursue a career in real estate in 2017. She truly takes pride in the relationships she builds and believes that having prompt and professional service is essential for a stress-free, enjoyable real estate experience.
Abby can be e-mailed at abby@realestate2000menh.com.