Our office is staffed by professional, experienced brokers with reputations for quality service. Licensed in both Maine and New Hampshire with memberships in both state Multiple Listing Systems, our buyers can border hop when shopping for property – and eliminate the need to broker hop.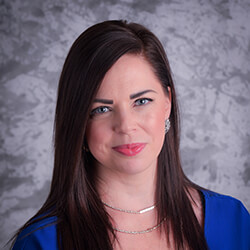 Erin offers over 14 years of experience in the Real Estate industry. Starting her career in 2007 as an Office Manager at Prudential Rush Realty out of Dover, NH, she quickly became more interested in the marketing and client relationship portion of Real Estate. Erin then obtained her New Hampshire Real Estate license in 2009 and soon took a new position at a rapidly growing company, the Bean Group with company headquarters in Portsmouth, NH. At this company she provided daily support to 250+ agents assisting with basic IT questions to transactional management and organization. This role proved she could operate at a high volume efficiently.
Erin moved back to her home town in January of 2012 and has enjoyed sharing her local knowledge with customers and clients. Erin prides herself on offering top notch service and enjoys putting her years of experience to work for her clients!
Erin currently resides in Newfield, ME with her husband Ronnie, daughter Lilian and son Max. In her spare time Erin enjoys spending time with family, friends and exploring all that New England has to offer.
Erin can be reached at 207-850-6310 or erin@realestate2000menh.com.
CLIENT REVIEWS -
"Yay ... we closed today! I can't brag enough about Erin Levesque at Real Estate 2000!!! After reading Google Reviews of realtors in the area, I made a blind call and Erin happened to answer the phone. I guess it was my lucky day. She was so personable and professional but, most importantly, she did what she said she would do AND in a timely manner! If you are looking to buy or sell property in Southern Maine, I would highly recommend you call Erin Levesque at Real Estate 2000!" - Martha Sheckells
"Choosing Erin Levesque at Real Estate 2000 as your real estate agent is highly recommended! Here's our story, my wife and I had been looking for a few months for property in Maine and had spoken with numerous realtors who were sadly less than helpful. We then called Real Estate 2000 just to inquire about a property they had listed and Erin answered the phone. The next thing we knew we were meeting with Erin a half hour later at a property they had listed and she had already pulled together multiple properties for us to look at - she's super organized!! When we met Erin she was immediately personable, professional and we Knew Erin was the right real estate agent for us to use as our buyer agent and we are so glad we did! We spent the next two months taking up a lot of Erin's time with questions, showings and driving all over looking at properties. When we found our perfect property Erin really shined, we learned how helpful she really is, she had contacts for us for every person we need to complete our due diligence process on the property prior to closing. Amazingly, every person Erin recommended was as excellent as she and at every corner of our journey we found another person who praised Erin and the Real Estate 2000 agency. We closed on our property last week and our relationship with Erin did not end there, she has been available after the sale to recommend various contractors etc. for us. We feel so blessed to have met Erin and having her be the one to guide us to our retirement property in Maine. Thank you Erin!" - Cabot and Lisa
"I have worked with Erin Levesque of Real Estate 2000 many times. If you are looking for a true professional who will work tirelessly until you meet success, then Erin is the one you need to call. I have given some difficult transactions to her and every time she not only made it happen but took success far above my expectations. A true professional indeed." - Witman Land & Property Holdings, LLC / Dale A. Witman
"I could not have asked for a better experience with a real estate professional than I had with Erin! The process was not smooth due to things happening beyond our control but Erin remained positive and worked tirelessly through everything. I have continued to reach out after the sale with questions about local contractors and even photos from the listing to use as "before pictures" as I renovate and she is SO friendly and helpful EVERY time. I would recommend Erin to absolutely anyone!" - Kara Hodgin