Our office is staffed by professional, experienced brokers with reputations for quality service. Licensed in both Maine and New Hampshire with memberships in both state Multiple Listing Systems, our buyers can border hop when shopping for property – and eliminate the need to broker hop.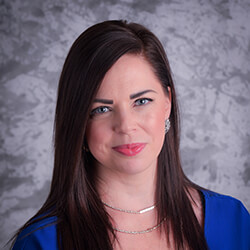 Erin offers over 10 years of experience in the Real Estate industry. Starting her career in 2007 as an Office Manager at Prudential Rush Realty out of Dover, NH, she quickly became more interested in the marketing and client relationship portion of Real Estate. Erin then obtained her New Hampshire Real Estate license in 2009 and soon took a new position at a rapidly growing company, the Bean Group with company headquarters in Portsmouth, NH. At this company she provided daily support to 250+ agents assisting with basic IT questions to transactional management and organization. This role proved she could operate at a high volume efficiently.
After moving back to her home town of Newfield Maine in January of 2012, Erin joined Bayley Realty Group in Waterboro, ME. After the company relocated to Maine coast in 2013 Erin made the decision to move to a locally owned and operated company, Real Estate 2000 ME/NH in Shapleigh, ME. Here she took a position as the assistant to the company owner, Steve Foglio. She handles all transactional management for Steve along with attending appointments and providing support to customers and clients. Erin currently holds a Maine Associate Brokers license and is teaming up with Steve Foglio to provide unbeatable service!
Erin currently resides in Newfield, ME with her husband Ronnie, daughter Lilian and are expecting their 2nd child in March. In her spare time Erin enjoys spending time with family, friends and exploring all that New England has to offer.
Erin can be reached at 207-850-6310 or erin@realestate2000menh.com.