Our office is staffed by professional, experienced brokers with reputations for quality service. Licensed in both Maine and New Hampshire with memberships in both state Multiple Listing Systems, our buyers can border hop when shopping for property – and eliminate the need to broker hop.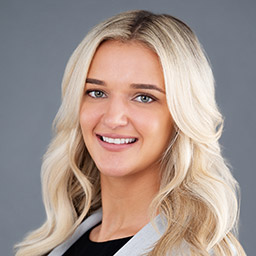 Jillian is excited for the opportunity to work with a diverse range of clients and help them navigate through the process of buying or selling their home. With experience in residential real estate and familiarity with the area, Jillian is devoted to making the real estate process one that is as seamless as possible for each and every client.
Having grown up in Kennebunk, Maine, Jillian is knowledgeable about the area and the surrounding towns in York County. Her approach is flexible, always doing everything in her power to work quickly and efficiently while adapting to the unique needs of her clients. A well organized professional, Jillian makes staying on task her priority and is dedicated to creating a successful buying and selling process. Personally, Jillian enjoys traveling and spending time in the great outdoors Maine has to offer.
Always working with integrity, you can rest assured knowing Jillian is driven to achieve her goals and is looking forward to helping her clients find their dream home. If you would like to contact Jillian to discuss your real estate needs, you can connect via phone at 207.361.7220 or via email at jillian@realestate2000menh.com. She looks forward to helping you every step of the way.