Our office is staffed by professional, experienced brokers with reputations for quality service. Licensed in both Maine and New Hampshire with memberships in both state Multiple Listing Systems, our buyers can border hop when shopping for property – and eliminate the need to broker hop.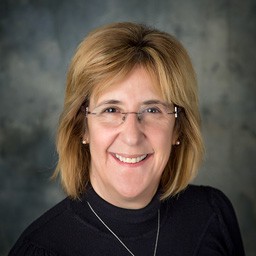 Kathi was born and raised in Sanford Maine and summered with her folks and 3 siblings in a cottage with 2 bedrooms on Square Pond in Shapleigh. "We didn't care how small the camp was because we lived in the water!" Kathi graduated Sanford High School and received a business degree in Sacramento California. She moved back to be with family and raise her 2 sons which are now 29 and 27 years old.
Kathi was raised in a family of entrepreneurs where everyone in her family today are self-employed. "Our who family is very work oriented and driven and self-employment works better for us." Kathi's grandfather started in real estate in Sanford Maine in the early 1930's and her mother was in real estate for numerous years. "I loved hearing them talk about this cottage and that cottage. We always had my grandfather's clients over the camp during the summer."
Most of Kathi's work experience (besides raising 2 boys) was in customer service and owning a fulfillment center in manufacturing. With elf-employment still nagging at the intuition, Kathi received her certificate in Appraising in 2003 but realized it was not her calling. In November 2004, she was employed at Coldwell Banker Residential Brokerage as a sales agent in Saco Maine. "I was living in Acton and realized I didn't need to go to the office every day (which would have been a 50 minute commute) s I could work from home. It was then that Kathi found her love in the waterfront 2nd home market. Her knowledge of the lakes, zoning and over all quality of life for lake living became very useful for her clients. Kathi received best in sales award for numerous months each year. In 2006 she obtained her Associate Broker certificate and finally in 2009 she finished her classes for her Broker license. Kathi also is license in New Hampshire to sell real estate. In 2007 she moved her shingle to Key Real Estate and then finally to Real Estate 2000 where she met her now current husband, Tom Worster, current owner of Real Estate 2000. Together they have 5 grown boys and 1 grandchild. "We are very proud of our boys!" They reside in Shapleigh with their 2 Pembroke corgis.
"Being a real estate agent has been the most rewarding work I have ever done. The real estate market, lending industry and legal aspects of real estate are always changing and I feel it is my responsibility to keep abreast of those changes for my clients. But the most exciting part of this line of work is the end of the transaction where the seller and buyer have passed papers and everyone is happy and got what they wanted. That will always be my goal!"
Kathi can be e-mailed at kathi@realestate2000menh.com.